Dyslexia is a learning difficulty in reading, writing and calculation which affects understanding. It occurs in children who have no physical, mental or socio-cultural disabilities. As a hidden condition it is quite difficult to detect. It has no cure, but can be treated to improve learning. We've launched Dytective for Samsung, the first app for early detection of the risk of dyslexia in children. It is free and can be accessed by anyone. It is an app which uses artificial intelligence and automatic learning algorithms, in combination with language games, to produce a percentage of children's cognitive ability.
1 Bronze Cyber 1 Shortlist Product Design Cannes lions
1 Silver 1 shortlist FIAP
1 Gold (Apps) 2 Bronzes (Corporate Images, Innovative) LIA
1 Silver (Mobile) 2 Bronzes (Interactive, Mobile) 5 shortlist El OJO de Iberoamerica
2 Silver CdeC
1 Silver Art Directors Club
2 Bronzes (Use of Technology, Interactive tools) New York Festivals
1 Silver (Interactive) One Show
1 Shortlist Epica Gold (Apps)
2 Golds (Digital,Innovation) El Sol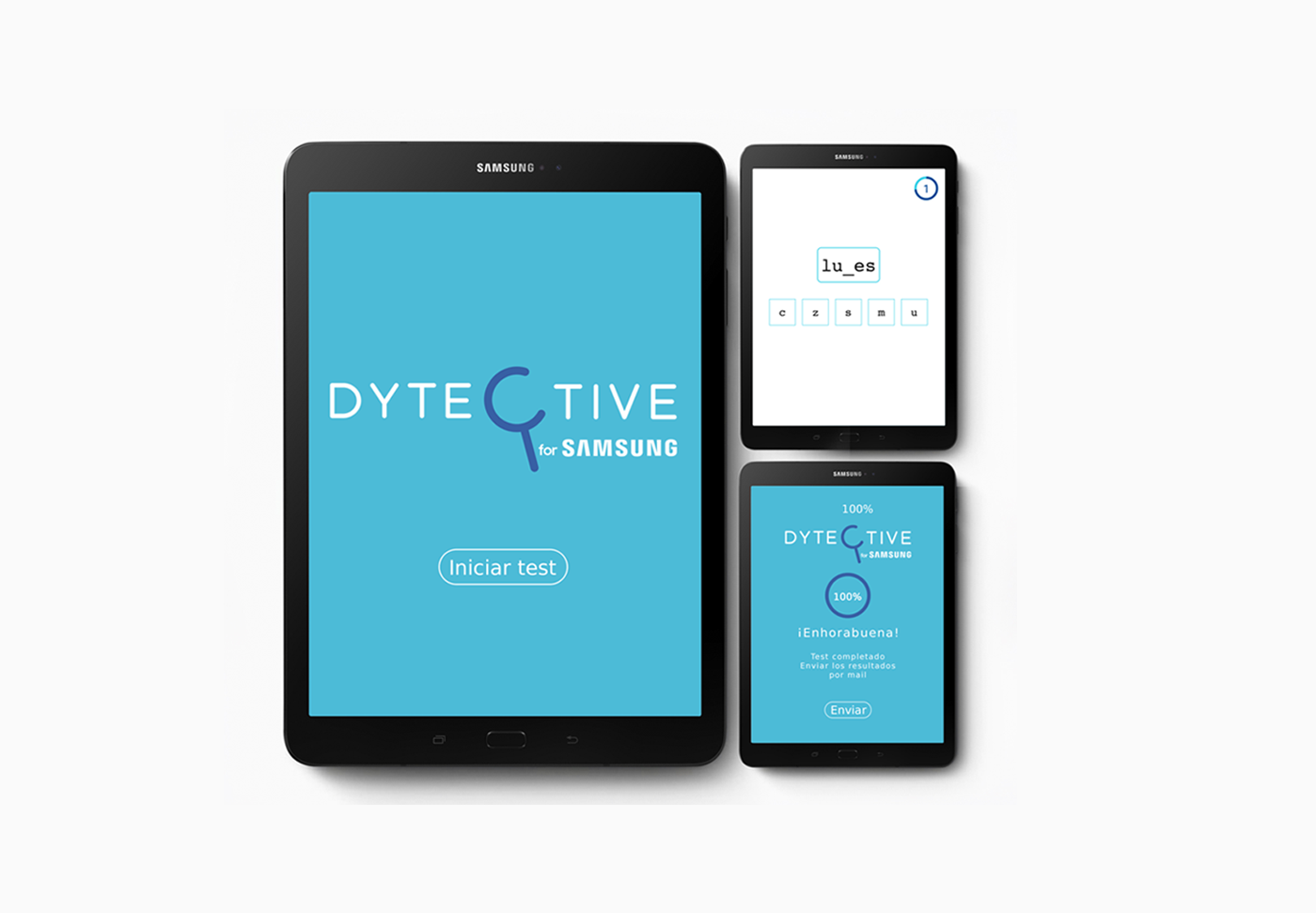 80,344 downloads through APP Stores - 127,229 visits to the microsite -  36,899 PC Tests - 30,416 APP Tests - 67,315 Total Tests - 6,024 Cases of dyslexia detected - Over 100,000 Impressions in media - 97% Positive comments.